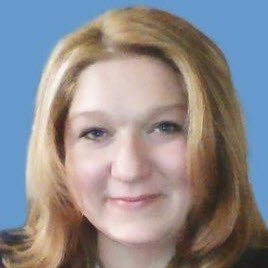 Donna saw a need in the B2B tech market and decided to help ERP, CRM and other businesses ramp up their marketing. Krizik Marketing Group, brings talent from a variety of experts, drawing on collective experience creating marketing plans, optimizing websites, driving lead gen activities,  creating social buzz, and focusing on niches.
Since 2001, Donna has held roles including Director of Marketing for ERP VARs, Director of Partner Marketing at Acumatica, the Cloud ERP, and Virtual Marketing Director roles at a variety of B2B firms.
She now helps Acumatica partners and other B2B firms create actionable marketing plans, identify and target niche markets, and execute on their tactics. Marketing is hard. She helps make it easy. Her clients can expect clear explanations, ongoing tips and education, and to fill their pipeline with the right opportunities.
Donna has taken her 12+ years with award-winning ERP VARs and her time at Acumatica working with 300+ channel partners and created something unique – a step-by-step program that partners can scale as they grow.
Let's start something new!